This is an open invitation for every blogger who loves sweets and desserts and want to learn more about them. India is a country where loads of festivals and ceremony (marriage, child birth, birthday and other parties) are celebrated with sweets/ mithai's or desserts. So I want to start one food group where every blogger can cook and share two common recipes every month on own blog related to India & that should be traditional or Indian mithaii and second is International or fusion like Desi Vedesi.
Here is our new group," Sweet Fantasy Club."
If you find this club interesting and wants to learn and taste new traditional & international sweets or desserts than do visit and join as a member this club.
As per the theme, I will choose Indian or International dessert from the web and send you the recipe through mail on 1st of every month. You can present the recipe in your style.

We will reveal the dessert on 21

st

& 22

nd

of same month.

Every post will be provided with a link of announcement page and recipe source.

A linky tool will be open during that time and each member can link their post.

Logo is mandatory to add in side bar.

I will upload the every recipe on Sweet fantasy Facebook Page with Blog Link.
For more queries and want be member, feel free, drop a comment under this post or leave a mail me to simplytadka@gmail.com with
Blog Name

Blogger Name

Blog Url

Verified Email-id
If you are really interested and wanna participate regularly, please join us on Facebook page for more updates
To spread the word about Sweet Fantasy Club, please grab any of the buttons below and display it on your blog! Simply copy the code below the graphic that you want to display and paste it into your blog. Thank you so much for your love and support.
Sweet Fantasy Club's Buttons: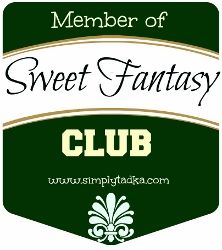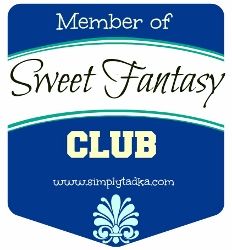 Small Size Button x 150px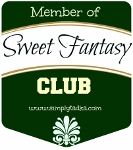 SFC#5
February 2014: Chocolate Barfi and Eggless Chocolate Crepe with Strawberries
SFC#6 Jan 2015: Basundi and Eggless Chocolate Pancakes with Orange Syrup
SFC#7 Feb 2015: Balushahi and Apple Crumble